FURNICRAFT 3D BLOCK
Published 1st Feb 2023 by
ADMIN
This add-on adds more than 500 Furniture to the game, It also adds a simple Comes Alive. There is everything from kitchen utensils and bathroom equipment to things like a stove, shower products, and entertainment-related things like a pool table and gaming PC. It's a great addition if you want more options for decorating your home.
How does it work?

All the furniture are solid 3d blocks, this means you can easily rotate the furniture in any direction you want. Some furniture, like chairs and sofas, also has some functionality in that regard so that you can sit on them. Currently, all furniture can be crafted in the new Furnicraft Bench.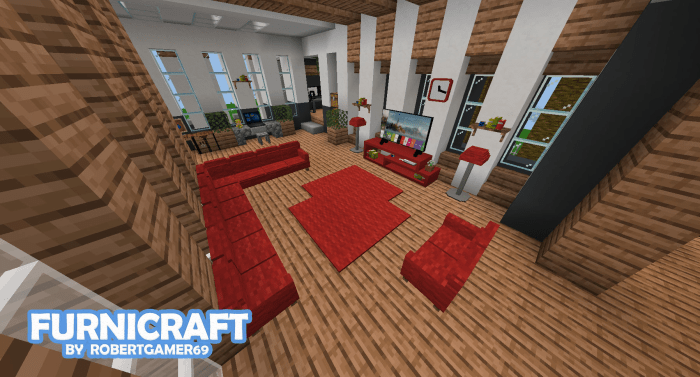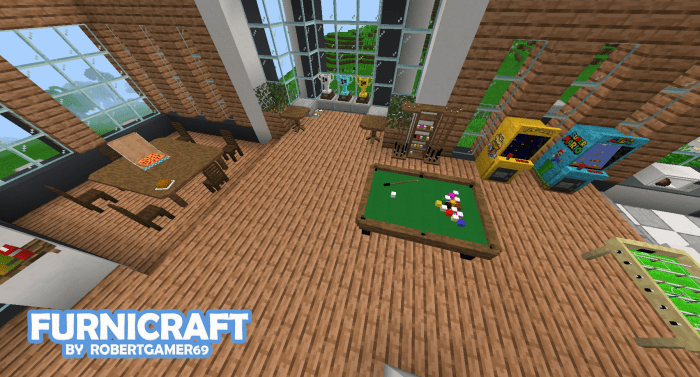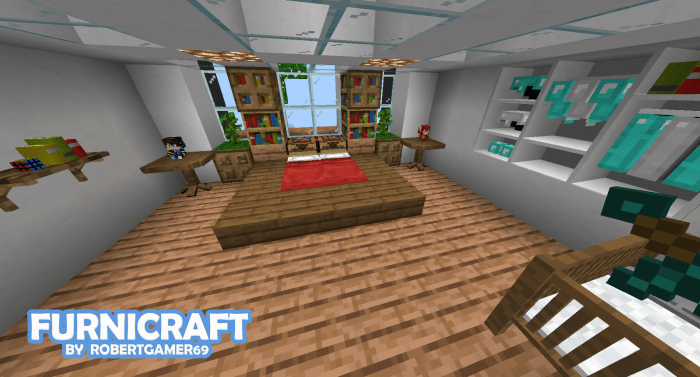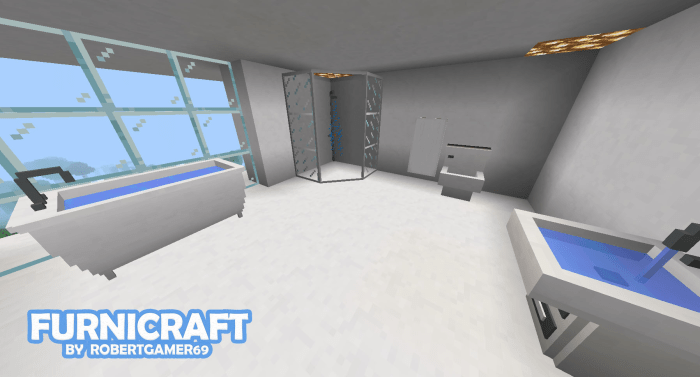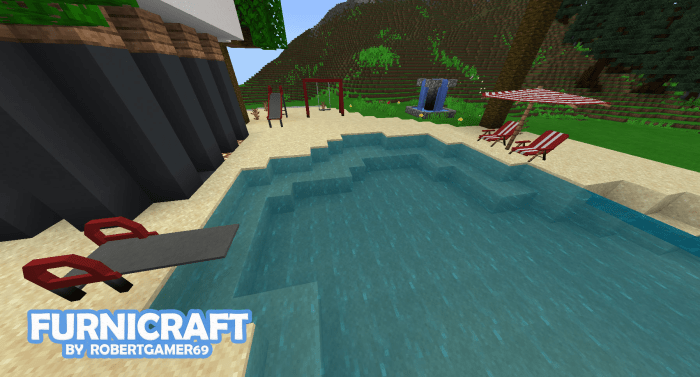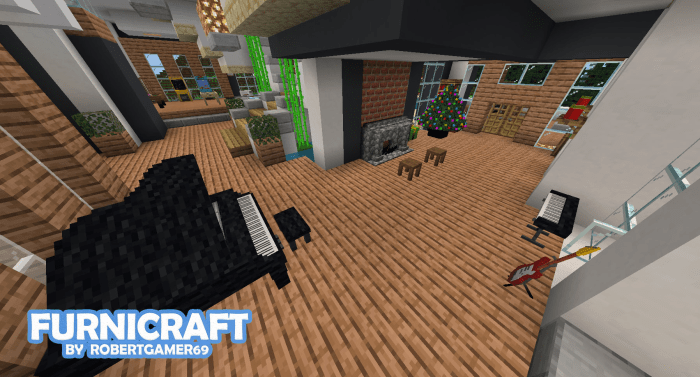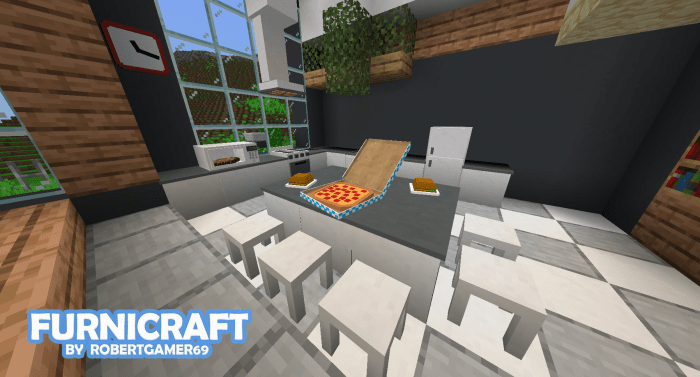 Furniture
Here is a small list of the furniture included with this add-on.

-Swing
-Slippery
-Trampoline for the pool
-Christmas tree
-PC Gamer
-Piano
-Park bench
-Water source
-Satanic ritual
-Pool table
-Soccer table
-Big bubble gum machine
-Little bubble gum machine
-Amusement machines
-Laptop
-Bathtub
-Sink
-Bathroom
-Watering can
-Fridge
-Stove
-Microwave
-Laundry
-Trophies
-Shelving and furniture
-Wardrove
-Beach chairs
-Umbrellas
-Customizable Armchairs
-Lamps
-Gamer Chairs
-Beds
-Chairs
-Customizable Tables
-Banks
-TV
-TV furniture
-Gifts
-Etc…
How to get them?
First you will have to obtain the clay for furniture, its elaboration is the following: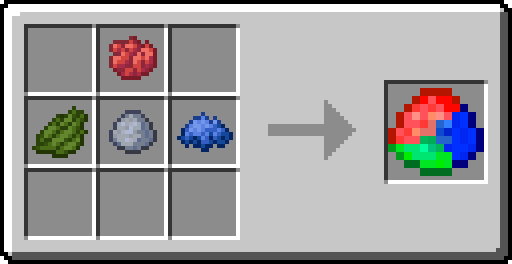 When you have furniture clay, you will have to go to the furniture bench
Here is an example of how the furniture is obtained in the furniture bench
and with that done you can get all the furniture in survival


How to have a wife and children?
First you will have to look for your future wife and trade with her until you have the option of having a child
NPCs are found in the villages
Here is an example of how the NPC inventory looks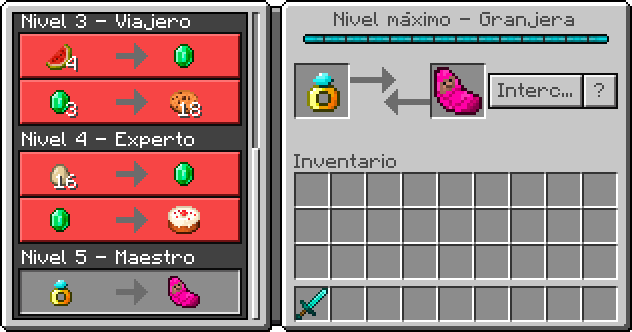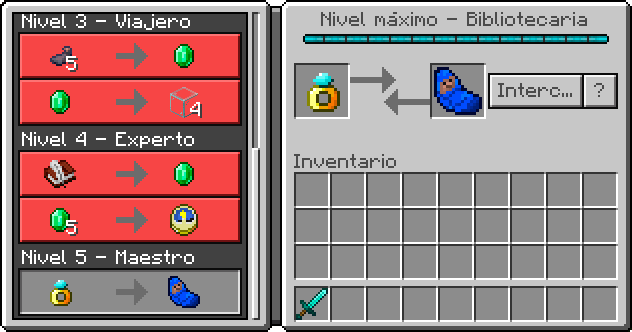 How to get the ring?

You will have to crawl with the Rose Gold ore that can be found in mines or caves throughout the world.
its probability of appearing is average
but if you go to a village below them you can find a lot of rose gold ore.

Here is an example of how the ring is crafted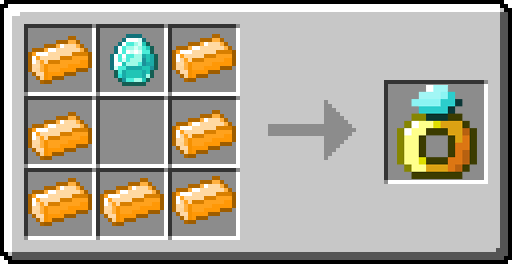 How do I believe my baby?

You will have to put your child in the crib and give him 1 diamond to become a child
(this can take approximately 5 minutes)

when your child is out of the cradle you must feed him with any of the following foods to make him grow
(cake, apple, sugar, golden apple)


Here is an example of how NPCs look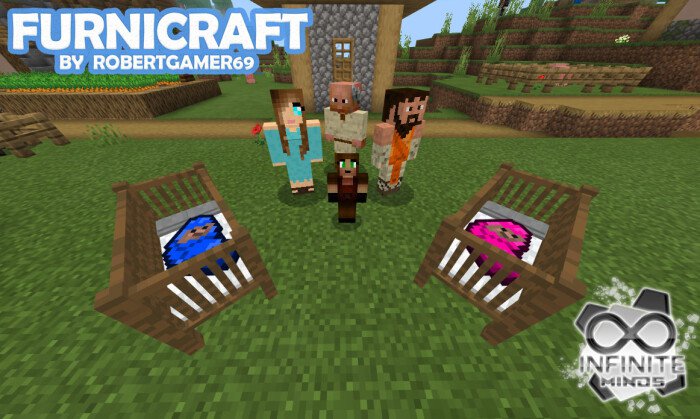 how to get the tools?
you can crackle them with the rose gold ore that you find in mines and below the villages
The Rose Gold apple and the Enchanted Rose Gold Apple were also added

Here is an example of how they crafting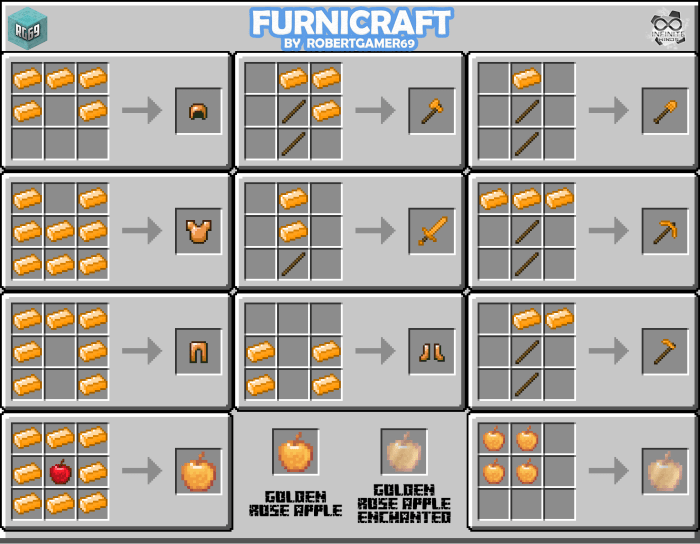 This plugin works fine in 1.17.x, it may be that in versions prior to 1.16 it has bugsthere is also the version where all the furniture are entities instead of solid blocksyou can download the one that suits you best(eye the version of entities is outdated compared to the 3d blocks)
Remember that now you can continue subscribing me in the green button above that says
[SUBSCRIBE]
so you will get a notification every time the addon is updated
And also remember if the addon does not work for you, try installing the addon every time it is updated, maybe an update will work well for you.
you can find more information on my website:
link to my website


ATTENTION
READ THIS:
If you are going to review it on your YouTube channel, leave the link on this page or on my official website. And without shorteners.
So you avoid being removed from the video or receive strikes on your channel
Thank you!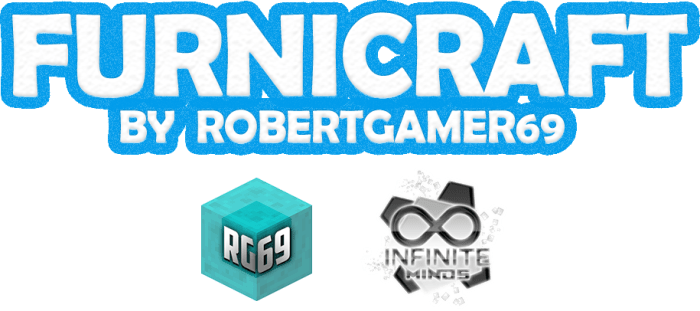 You don't like Advertising?
You can subscribe to my PATREON and get benefits and direct download links
You also support my projects and give suggestions and support for the addon