EXODUS KIT PVP
Published 1st Feb 2023 by
ADMIN
In this pvp kit ( top 3 clans get payed ) Duels Quests in a Combo Arena Pouch for money The mailman Capabilities ( you can buy in game ) Mines are a type of mineral ( in pvp, shop for it )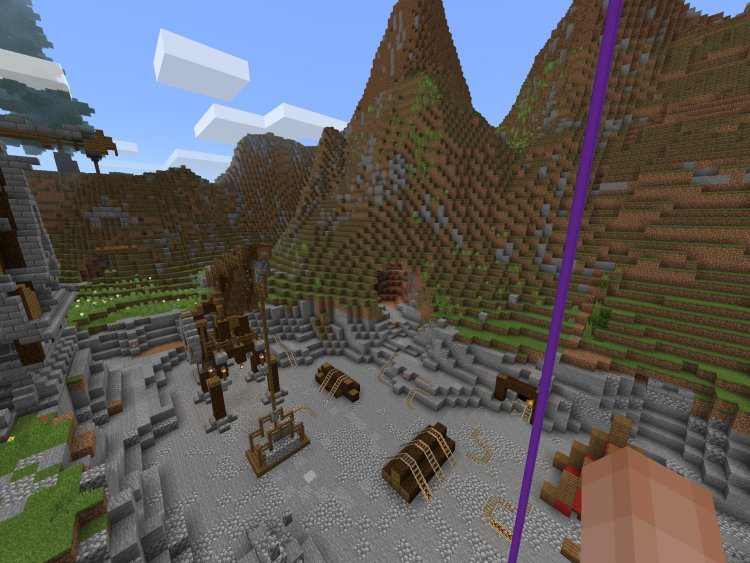 ---
Clans leaderboard are included in this PVP kit ( top 3 clans get payed ) Duels Quests in a Combo Arena Pouch for money The mailman Capabilities ( you can buy in-game ) Mines are a type of mineral ( in PVP, shop for it ) There are numerous shops, such as Kit shop ( 20 kits in total ) Pickaxe store Miscellaneous store Cosmetics Mp Shop Shop for Skills Excellent constructions
This realm has tons of features for you to explore. The PVP arena is one of a kind with a medieval-themed spawn. This sets it apart from all of the other Kit PVP realms out there. Scroll down below to see the pictures of the realm and see why you should join right away!

This arena allows for players to practice their player vs player technique, mainly focusing on combos. This is where players attack in rapid recession and the other player does not get a chance to attack back. This is perfect for doing tons of damage and not even get hit once.
This handy GUI system allows for players to warp to a bunch of different areas in the realm. This is perfect to travel anywhere on the server in seconds. This GUI allows you to also manage your clans where you can team up with your friends to get rewards!